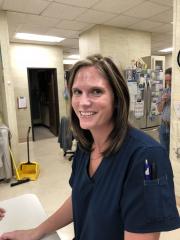 Carrie, Certified Veterinary Assistant Level II
Carrie is our team leader and a certified veterinary assistant level II.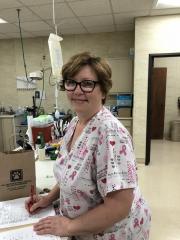 Janis, Registered Veterinary Technician
Janis is one of our amazing registered veterinary technicians!

Michele, Veterinary Assistant
Michele is one of our fantastic veterinary assistants!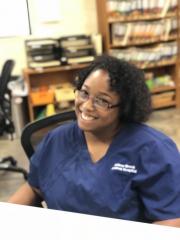 Shanell, Client Care Representative
Shanell joined our staff in 2014 as a tech assistant while enrolled in a veterinary assistant's class at Duncanville High School. After graduating, she worked in several fields, but her passion returned her to veterinary medicine in 2017. We are fortunate to have her back at Willow Brook where she greets our clients with a friendly, warm and welcoming demeanor!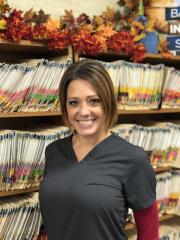 Michele C, Client Care Representative
Michele first joined our family in 2017 as a client. Her pets enjoyed their visits to both Willow Brook and Willow Run Kennels, where they would stay and play while Mommy was away. She joined our team in 2018 and has been a wonderful addition!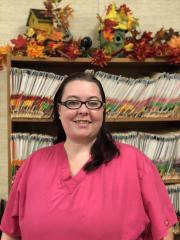 Michelle, Front Office Manager
Michelle joined Willow Brook in 2011 and is able to assist in many roles within our facility. Her goal is to make your visit seamless and she makes every effort to make your pets feel comfortable and happy. She has several well-behaved fur babies at home that often assist her at the front desk.
Sammie, Practice Manager
Sammie has been directing operations at Willow Run since June of 2001 and at Willow Brook since its opening in June of 2006. She enjoys visiting with clients and hearing their stories. Many of our first clients began as friends, and our new clients have been quickly welcomed into the fold as well. We hope that you will always be treated as friends at Willow Brook and we promise to give your furry kids the same loving care as we give our own. We have been blessed with a staff that genuinely loves pets and is committed to their care and we are dedicated to their continued education so that we may always offer you and your pets the best services and products available. We hope you enjoy browsing through our site, and please come visit us soon. We are proud of our facilities as well as our staff and would love to show them off.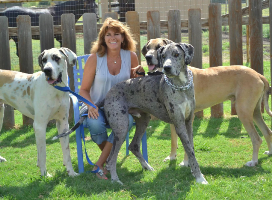 Joni, Pet Care Technician (Willow Run Kennels)
Joni understands the responsibility of caring for animals. When she is away from the kennels, she runs her own business, Jo-Mar Farms, in Midlothian, providing quality care for horses and teaching lessons in riding and jumping. Joni has a menagerie of pets large and small. She enjoys working with your furry kids at the kennel. We are grateful to have Joni on staff. Joni is also a registered nurse and retired flight attendant. This lady can do just about anything!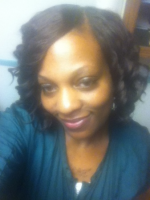 Patricia, Professional Groomer (Willow Run Kennels)
Patricia has been grooming dogs and cats for over 25 years and has been our groomer at Willow Run since 2009. Patricia apprenticed under her mother who was also a professional groomer and actually began working with dogs when she was very young. By the time she was old enough to work, she was already well-trained in the grooming industry. Patricia is extremely patient and conscientious when it comes to the care of your pet.