Enjoy your time away and rest easy knowing that our experienced animal care staff is meeting your furry kid's needs at Willow Run Kennels. We are proud to serve the Dallas, DeSoto, Duncanville, Cedar Hill and Waxahachie areas with first-rate boarding and grooming services for dogs and cats. Our professional animal care technicians are committed to providing compassionate care in a clean, safe, pet-friendly environment for our clients' furry kids.
Before making your pet's reservation, please read about our important updates HERE!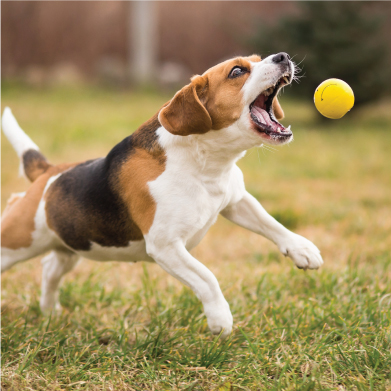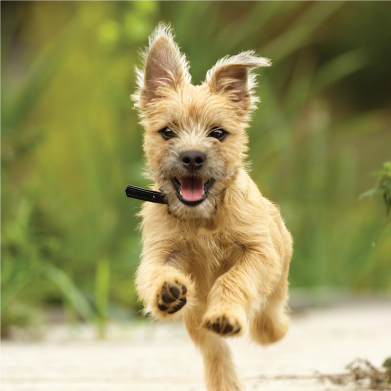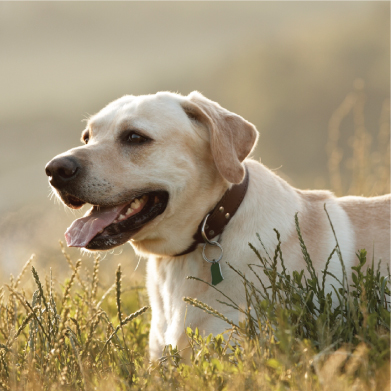 We are pleased to offer the following services at Willow Run Kennels:
Dog Boarding
Cat Boarding
Boarding for Birds and Pocket Pets
Pet Daycare
Professional Dog Grooming
Professional Cat Grooming
Bathing Services
Obedience Training
Kennel Amenities
Clean, spacious, boarding facility
Climate controlled indoor/outdoor kennels
Fleece beds for comfort
Large, secure grassy exercise areas
Separate areas for small dogs and cats
Specialized geriatric care
Climate Controlled Indoor/Outdoor Combination Runs
Our indoor/outdoor boarding facility is ideal for indoor dogs greater than 15 pounds. Painted with brightly colored murals, the indoor climate-controlled area measures 4 x 4 , and is where your dog's food, water and bedding are kept. A guillotine door provides access to the outdoor patio portion, which measures 4 x 8 and is completely shaded for your pet's comfort. This area allows for extra movement as well as providing a place for elimination. Music is played to help your dog relax and feel at home. Two individual play-times on real grass, a fleece bed for comfort, food and plenty of fresh water are included in your boarding rate.
Geriatric and Special Needs Boarding
As our pets age, they require special care. It is important that bedding provides extra cushioning, and that they have a chance to move around more often. Older guests also need extra opportunities
Small Dog
Available for smaller dogs 20 pounds and under, our bunkhouse provides a relaxing stay away from the larger dogs. Your pet will be kept in a quiet enclosure with plenty of room to move around. Four outside exercises or "potty breaks" are provided at no additional charge. A "Mutt Mat" bed and fresh water are available at all times. Your pet may be fed once or twice daily as you desire. Pets in the bunkhouse receive lots of love and human contact from our employees and volunteers as well as entertainment from music or television.
Playtime Sessions
Our guests really enjoy our large grassy play areas and can be signed up for a variety of play sessions tailored to their activity level and needs. These include:
Individual walks around the property
Individual off-leash play (your pet must come back when called)
Water play in small pools (seasonal)
Toss 'n fetch ("one on one" play time with a staff member and a ball or Frisbee)
Lovin' & Brushin' (great for older or calmer dogs/cats who crave attention and love to be brushed)
Not all options available everyday. Check with our staff for availability
Snacktime
Every afternoon the snack cart rolls around offering pumpkin or yogurt-filled KONGs and OraVet Dental Chews to our boarding guests.
Parasite Policy
In our warm climate, it is best that your dog be protected against fleas and ticks year-round with an oral preventative. For the protection of your pet, your home and all other guests within our facility, we require that all pets dropped off for boarding be treated for fleas with an oral flea preventative, Capstar. This small pill begins killing fleas within 30 minutes and lasts for 24 hours. Any pet that is found with live fleas will also receive a long-lasting flea medication. The charge for this medication varies depending on weight and species. Some of these medications must be prescribed by a veterinarian. If your pet requires an examination, additional fees will be assessed. If you would like your pet to receive a Capstar prior to going home, one may be purchased. Pets that are on Comfortis flea preventive, Trifexis, (a combination oral flea preventive/heartworm preventive), NexGard or Bravecto are exempt from purchasing Capstar.
All pets must be current on vaccinations. Dogs must have a current Rabies vaccination and a DHPP vaccine within the last year. Bordetella vaccination is required within the last 6 months. Due to recent outbreaks in canine influenza, a relatively new virus, we now require vaccination of the H3N2 canine influenza strain. All dogs are required to be vaccinated against both the H3N2 and H3N8 strains. Cats must have a current rabies and FVRCP vaccination within the last year and a feline Bordetella vaccination within the last 6 months.
Feline Rainforest
At Willow Run Kennels, we understand that cats are not small dogs. Felines have their own special needs and personalities.
Your furry feline will feel right at home in our new "Kitty Corner.". Your cat will be enjoy a quite condominium enclosure which provides plenty of privacy and room to move around. Each cat condo has a raised kitty cot with a quilted bed, private areas for feeding and the litter box. We will also provide playtime for your kitty, complete with interactive toys, windowsills and sunny spots for basking once daily at no additional charge.