On behalf of the staff at Willow Brook Animal Hospital, we are honored to pay respect to our beloved animal friends who have passed. We also welcome you to create a lasting tribute for your beloved pet or animal friend on our website's Pet Memorial page. Please feel free to complete the following Pet Memorial Form in Adobe Acrobat format, which requires the free Acrobat Reader to view.
Download & Print Questionnaire
---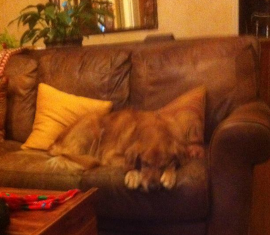 Red Moore, 3/12/2003 – 8/11-2012
Red is waiting at the rainbow bridge with Springer, Ashley, and other siblings she never knew. She was a loyal companion and is greatly missed. We will see you again faithful friend.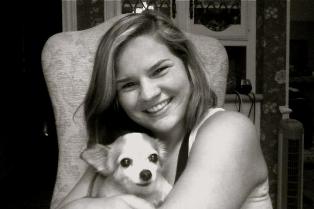 Angel Miller, 5/1/2000 – 9/9/2012
Angel has earned her wings and is waiting by the rainbow bridge with Tootsie. She was one of the sweetest Chihuahuas we've ever known.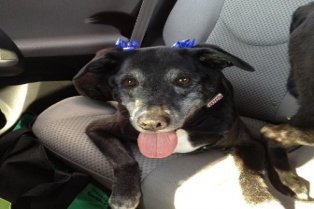 Tipper Gonzales
Tipper was born on 12/24/2001 and rescued on Christmas Day. She found her forever home with us when she was just a few months old. She was the princess of the house and herded us around. She was always there to snuggle and jumped up and down like a pogo stick when she was really happy. She had a wonderful life and passed on 1/21/13. She loved her moms and holds a special place in our hearts.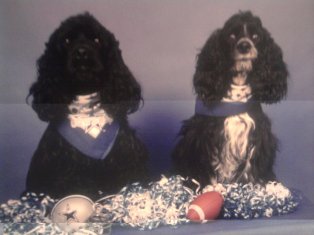 "Tobie & Tailor" Rennie
Tobie & Tailor were my first furr-babies. Tobie was such a little man and loved to wear his doggie clothes and chase snowballs! Tailor was such a friendly little guy and he never met a stranger. I lost them within 8 months of each other. I like to think that they couldn't live without each other. I measure each and every dog I come across against their very high standards. I miss you both…Love Mom.
Tobie R. 1994-2008
Tailor R. 1997-2008